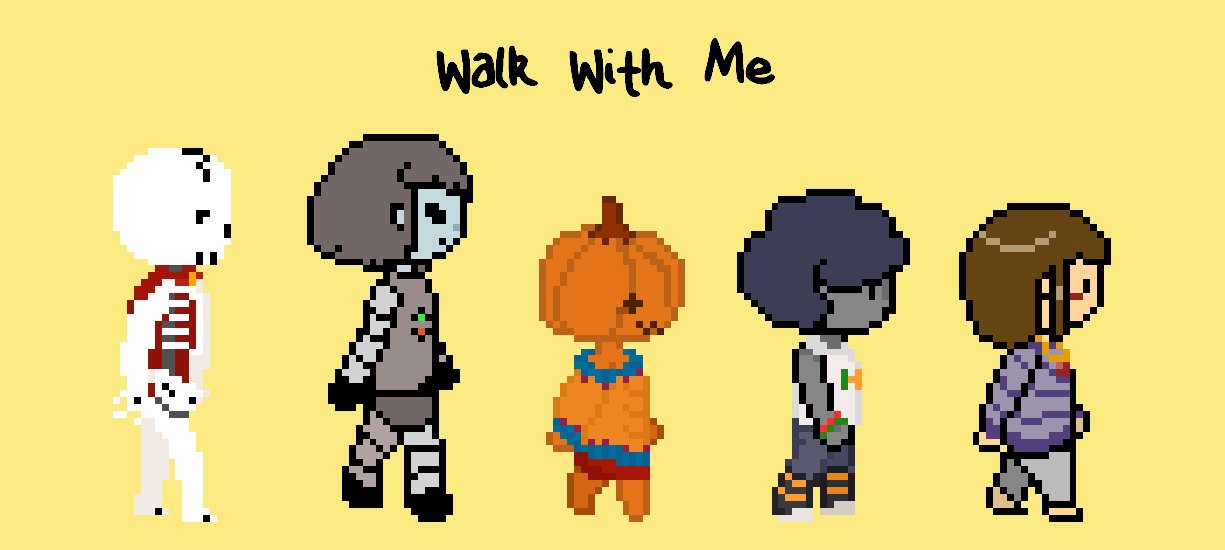 Walk With Me
Walk With Me: Version 1.1 is LIVE
---
This update was on the back-burner long enough, and honestly would have been out sooner if my machine didn't bluescreen on me. Thankfully the kind folks at BestBuy were able to recover my files--this 1.1 patch would not have been possible without their resources!
Without further ado, the following amendments were implemented:
Banished some pesky bugs/imperfections from the initial launch of "Walk With Me"
Small aesthetic changes to all five characters' spaces
New morsels of content! (Not a lot, mind you, but there are a couple new interactive elements.)
Thank you all for your support! I hope you continue to enjoy this journey with me!
-Omulette
Files
Walk With Me 1.1 (for Windows)
81 MB
Aug 22, 2017
Walk With Me 1.1 (for MacOSX)
81 MB
Aug 22, 2017
Walk With Me 1.1 (for Linux)
85 MB
Aug 22, 2017